PAC had a blast supporting Aerospace Experience Day, an event held at Aviation High School in Clayfield, Brisbane. The event was well attended by students, families and the general public alike, with a mix of stall presenters and activities aimed at encouraging young people into the field of aviation.
Paul Baxter (Dir, Integrated Training Solutions) handed out PAC merchandise and flyers whilst speaking to attendees about PAC and our capabilities, his personal experience in aviation, the advice about and subjects recommended for an aerospace career, and potential pathways to a career for a group like NASA. Paul also took the opportunity to network with fellow presenters that included CASA, Qantas Group Pilot Academy and the QLD Emergency Services.
Highlights of the day included interactive displays with water rockets, Aviation High School's simulation center, and walk through tours of the aircraft maintenance workshop. In addition the landing of 4 helicopters on the school oval, including the QLD Government Emergency Service AW139 and a Bell-214 aerial fire bomber from McDermott Aviation gave the attendees an up close and personal look at these fantastic capabilities, and a chance to thank them for their ongoing community service.
PAC wishes to thank Keren and the team at Aviation High School for their invitation to attend and is looking forward to supporting future Experience days and to continue encouraging young people into the aviation and aerospace environment.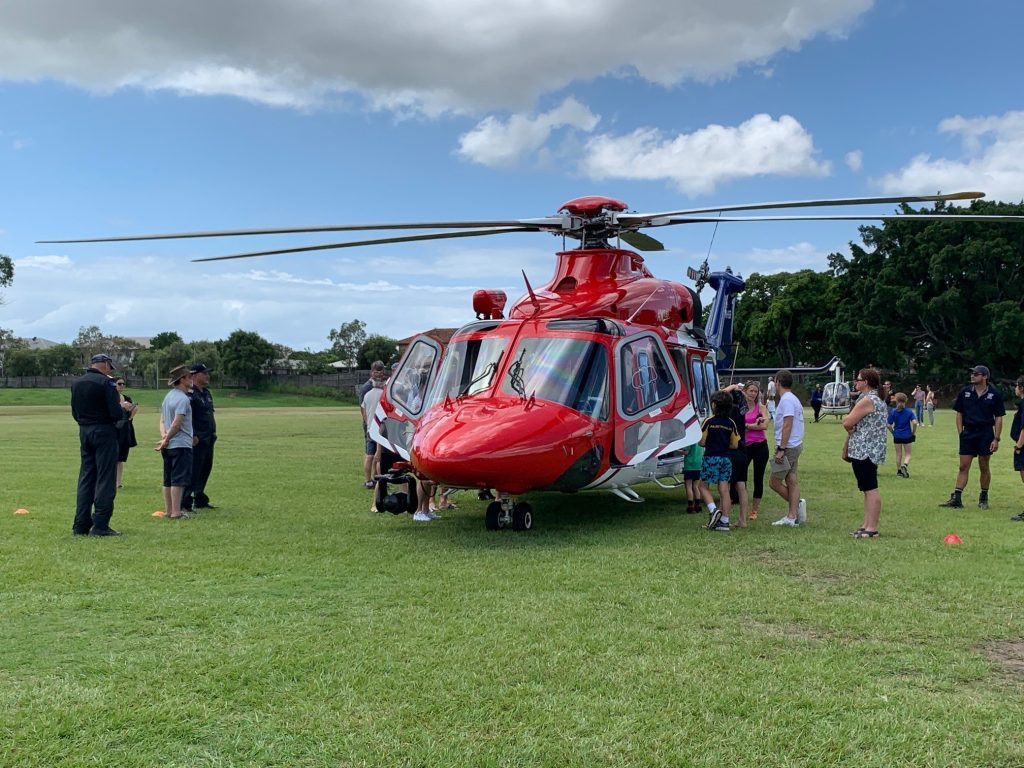 ---