Certifications
We're committed to providing industry-leading services
For PAC, that means we: 
Enhance international understanding and collaboration
Maximize acquisition outcomes
Generate a superior operational effect
Pacific Aerospace Consulting (PAC) is committed to providing industry-leading services to Defense and Commercial industries that enhance international understanding and collaboration, maximize acquisition outcomes and generate a superior operational effect for the client. We satisfy all customer and applicable requirements and continually strive to improve our Quality Management System, focusing on customer satisfaction and loyalty.
We lean on our Quality Management System to achieve this. It's certified against ISO 9001:2015 and covers processes governing the administration of engineering, technical services, project support and system management services. This certification is an independent assurance of our commitment to providing the highest standard of services.
PAC San Diego, Sydney, Williamtown and Canberra are ISO 9001 certified.
Our Quality objectives focus on client satisfaction, employee retention, and compliance with all security and export-related requirements. Our quality culture is one of professional curiosity and continual improvement.
Click the SGS logo below to verify the status of our certification: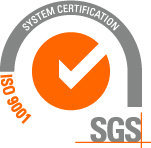 Get in Touch
Let's chat! We have the solution for your industry.
USA
1940 Garnet Ave, Suite 200
San Diego CA 92109
Phone +1 858 456 5296
Fax 858 456 5297